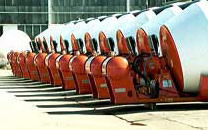 Cesco Australia Limited is the leading supplier of concrete mixers and servicing in Australia, producing, servicing and supporting our mixer fleet for the most recognizable names in the Australian and New Zealand markets.
For over 50 years, the Cesco Engineering and manufacturing team has been leading the way in the design and manufacture of concrete mixers, stationary mixers and associated products for the concrete, extractive and material handling industries.
Cesco Australia Limited purchased the business from Southcorp/Rheem in 1996 and has continued with its commitment to innovation, continuous improvement and quality to this day through our ISO 9001 Quality endorsed systems, ensures you our customer, the best product possible.
Cesco Australia's team has produced the finest concrete mixers for the most recognisable names in the construction industry for more than 3 decades Including special use concrete mixers for those custom requirements.
Quality Assured production processes and ongoing technological enhancements around the mixer barrel allows our mixers to consistently produce uniformity of mix, whatever the slump requirement.
We stock an extensive range of concrete mixer spare parts, so your truck is not out of action for long and you will also have the added benefit of our service department that can carry out repairs and or provide technical advice.
Cesco Australia Limited is a wholly owned subsidiary of Zicom Group Limited and we are currently listed on the Australian Stock Exchange (ZGL).
Cesco Australia Limited plans for growth and diversification are ever-evolving, with now the establishment of Cesco Equipment Pty Ltd see us having involvement with divisions such as Blovac, Foundation Equipment and Kerbmaker.
Cesco and Australian Concreting History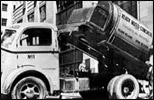 Tumble Bug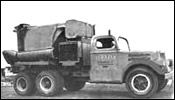 Inclined Mixer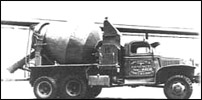 Transit Mixer
Cesco Australia traces its rich history in the Concrete industry right back to Fowler Wood, Fowler Rex, Challenge Cook and through companies like Howard Engineering, Forbes Engineering and Rheem Australia.
Just as we have been a part of the nation's construction history, we have a major part to play in building our nation, and others around the world, throughout the 21st Century.
By pure coincidence, the pre-mixed concrete industry arrived in Australia at about the start of World War Two. Cesco Australia can trace its lineage through mergers and acquisitions right back to those heady days of innovation in meeting the demands of a new and thriving nation.
In 1939 the first Australian Premixed plant opened at Glebe Island Sydney. The plant used a 'Rex' 3-cubic-yard central mixer called a 'Tumblebug'. The Tumblebug couldn't mix concrete and could only agitate in transit.
By 1944, inclined drum mixers appeared with a 2.5-cubic-yard capacity.
In 1946 Fowler Wood Engineering produced the first transit mixer a 3-cubic-yard open mouth discharge model.
In 1952 Moorfield Engineering of Sydney built the first Challenge 6-cubic-yard machine.

The Snowy Mountains scheme proved a major opportunity for Australian innovation to excel in the design and manufacture of Truck Mixers, with feats never achieved before anywhere in the world, such as:
Efficiently handling low slump concrete
Widening the drum mouth for fast charging and discharging
Mixing concrete uniformly meeting the most exacting standards, and
Using transit Mixers as Central Mixers on major civil constructions.
In fact, our unique blade design and presses were perfected from the extensive research and development work undertaken during the Snowy Mountains project.
For more information on our group activities, please visit Zicom Group.