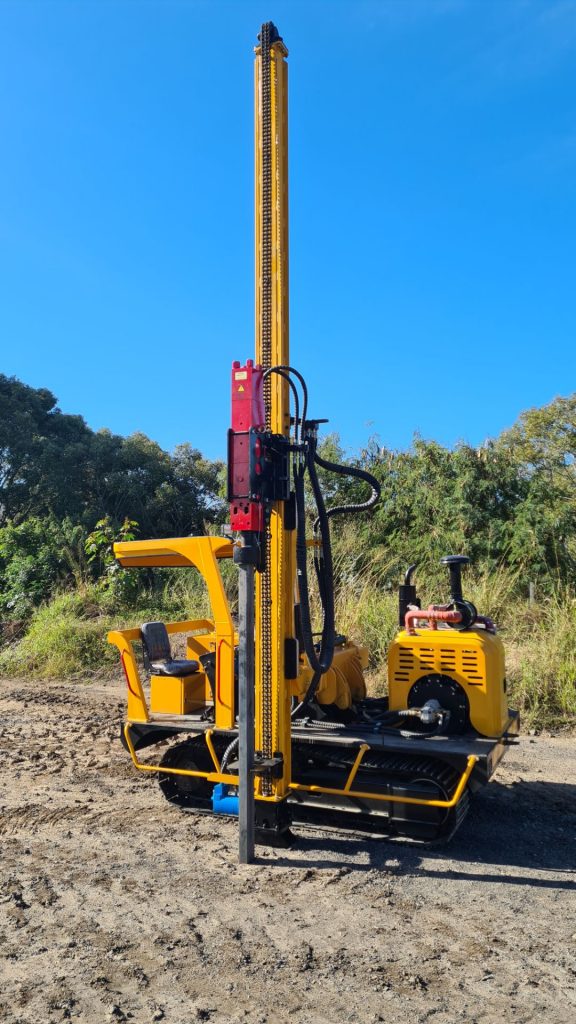 Introducing the newest member to the Cesco family
Designed specifically for Solar Farm Panel installation the Mini Pile driver is a compact and versatile machine. The Mini Pile Driver is a track mounted pile driving unit capable of driving I-beam, H-beam, RHS and tube. With a maximum length of 5m and up to 3.5m embedment.
The Mini Pile Driver is also capable of auger drilling up to 300mm diameter and 3m depth, it can also drive screw piles to a maximum depth of 3.5m.
Speedy install rates
Suitable for sites with limited space and access restrictions
Minimal disturbance and vibration for existing structures
Advantages of the Mini Pile Driver
Rugged design and high strength materials prolong Borer Pole and Borer Pole Cap life
Guide rail equipped with double row chain for added safety
Easy and smooth operation through high quality valves
We work to bring you the best solutions, if you need more information on the Mini Pile Driver contact

Clay Hulands
Email: clayh@cescoaustralia.com
Ph: 0448757254