$12bn 'indicative', taxpayers in dark
The Queensland government has pegged its massive new pumped hydro scheme west of Mackay at $12bn, but the man in charge of guiding the project says the actual figure is not clear.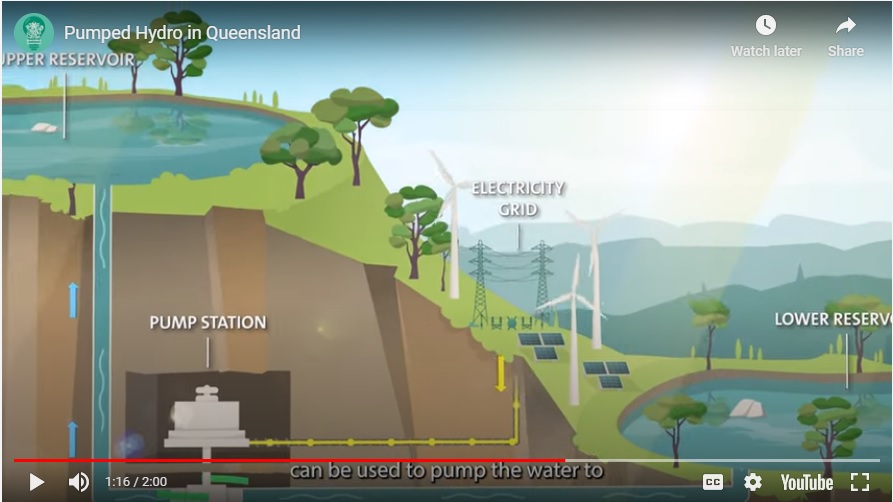 Queensland Hydro CEO Chris Evans said the $12bn number was an "indicative" figure based on concept design and taxpayers would not know the true cost of the project until detailed engineering and environmental design work was completed over the next 18 months.
"To really define the project in more detail and really be able to get some more accurate cost estimates to present to the Queensland government," he said.
"It ($12bn) is an indicative figure at this stage."
When asked whether the $12bn figure was a conservative estimate, or at the top range of what the project could cost, Mr. Evans replied it was "hard to say". There are a whole variety of factors that can impact cost, not least the geological conditions, particularly the tunnels and powerhouse, given they are all underground," he said.
"So we really need to do the geotechnical investigations to understand the rock we're working with before we can really have a good grasp of what project costs might be."
The 5GW "battery of the north", which would link two upper reservoirs and a lower reservoir in the Pioneer valley with underground tunnels and a powerhouse, would be larger than the Sydney Hydro 2.0 build in NSW.
The project underpins a broader $62bn ambition to "green" the Queensland economy.
By 2035, it is expected the new infrastructure will store and dispatch up to half of the state's energy needs with renewable energy.
M. Evans in a meeting with Pioneer Valley residents in Finch Hatton on October 6, said that although costs were not clear, he was confident that the property resumptions would not exceed initial estimates.
"We have got a footprint which we believe is sufficient to accommodate the project, but it really is about refining it," he said.
• By Duncan Evans in the Courier Mail, Saturday October 8th