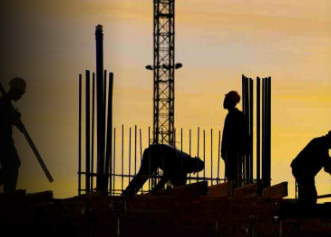 Latest statistics point to fast growth in the construction sector off-setting to a degree the general wind-down in the resources sector.
Read the story at https://sourceable.net/ai-group-celebrates-construction-in-july/
Construction across Australia has expanded at its fastest ever pace and is now at its highest level since the Ai Group began releasing the Performance of Construction Index (PCI) in September 2005.
According to the Ai Group and the Housing Industry Association, the PCI rose 4.5 points in July to 60.5, the fastest acceleration on record since the index was first taken amid the mining and construction boom in 2005
PCI readings above 50 indicate an expansion in activity, with higher numbers indicating a faster rate of expansion.
Ai Group head of policy Peter Burn says national construction has remained strong with infrastructure, commercial construction, and residential building combining to offset the mining-related wind-down. "The buoyancy of the sector is evident in strong levels of current activity and employment growth and growing order books," Dr Burn said.
All four construction sub-sectors expanded in July, according to the index, with house building and commercial construction the major drivers of growth.
Commercial construction was up 9.8 points to 64.3 – its highest level in 12 years – while house building recorded its fastest pace of growth in three-and-a-half years on the back of a solid backlog of work and ongoing strength in demand.
Engineering construction was up 6.9 points to 57.5 and, after contracting in June, there has been a recovery in apartment building, up 4.3 points to 52.6 supported by a sixth consecutive month of expansion in new orders.
New orders, wage growth, employment and rising prices all made strong gains for the month.
At the same time as cost pressures intensified in July – with the input prices up 7.4 points to 73.6 – wages also continued to rise and did so at a higher rate than in June, lifting 3.7 points to 64.6.
The Ai Group said July's growth in employment was the highest in almost three years and – in line with the expansion in industry demand.
Dr Burn said the pick-up in commercial construction seen over the past three months was particularly welcome.
"In light of the anticipated wind-down in apartment building from the very high recent levels (the PCI) suggests that the national construction industry will continue to play a leading role in the economy for some time to come," Dr Burn said.
By Christian Edwards